For Your Birthday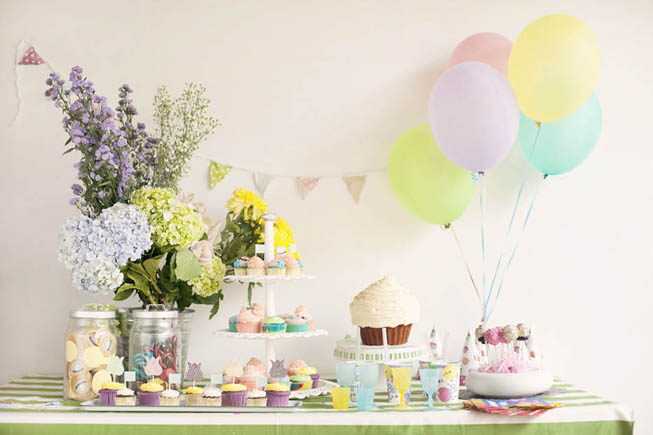 | | | | |
| --- | --- | --- | --- |
| | Happy Package | Super Package | Excitement Package |
| Regular Cupcake | 2 Dozens, can mix up to 6 flavors | 2 Dozens, can mix up to 6 flavors | 2 Dozens, can mix up to 6 flavors |
| Giant Cupcake | Not Included | 1 | 1 |
| Extra Decor | by Fondan for 2 dozen only | Fondan or Edible Picture or Flag for 2 dozen only | Fondan or Edible Picture or Flag for 4 dozen only |
| Birthday Candles | Included | Included | Included |
| Tier | Plastic tier 3 layers | Wilton Drum tier 3 layer or Glass square plate | White Wilton tier 3 layer or Wilton Drum tier 3 layer or 2 Plastic tier 3 layer |
| Mini Cupcakes | 1 Dozen | 2 Dozens | 2 Dozens |
| Cakepops | Not Included | Not Included | 2 Sets with Stand |
| Drinks | Not Included | Not Included | 30 Pieces of Juice Box or UHT Milk with customized theme stickers |
| Price | IDR 885.000 | IDR 1.375.000 | IDR 1.995.000 |
| | Enquire This Package | Enquire This Package | Enquire This Package |
Please click here to download the pdf version of our birthday package
Wedding Cupcakes Package
From humble to big glamorous weddings, we will cater your needs with our incredibly scrumptious Wedding Cupcakes Package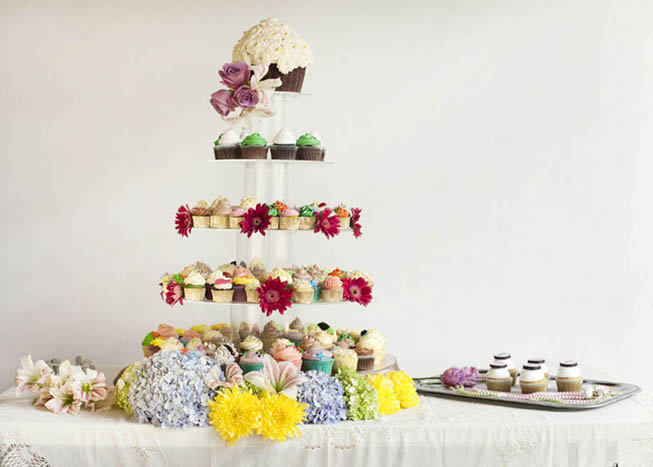 | | | | | |
| --- | --- | --- | --- | --- |
| | Simply Beautiful Wedding Package | Sweet Love Wedding Package | Elegant Wedding Package | Glamorous Wedding Package |
| Cupcake | 3 dozens reguler size cupcakes, can mix up to 6 flavors | 6 dozens reguler size cupcakes, can mix up to 8 flavors | 13 dozens reguler size cupcakes, can mix up to 12 flavors | 20 dozens reguler size cupcakes, can mix up to 14 flavors |
| Giant Cupcake | 1 | 1 | 1 | 1 |
| Mini Cupcake | 2 dozens mini size cupcakes, can mix up to 2 flavors | 5 dozens mini size cupcakes, can mix up to 4 flavors | 12 dozens mini size cupcakes, can mix up to 8 flavors | 20 dozen mini size cupcakes, can mix up to 10 flavors |
| Decorations | Fondant or Flag and flowers | Fondant or Flag and flowers | Fondant, Flag, accessories and flowers | Fondant, Flag, accessories and flowers |
| Tier | White Wilton tier 3 layers or Glass white tier 5 layers | Glass white tier 5 layers or White tier 6 layers | Glass white tier 5 layers or White tier 6 layers or White wooden tier 6 layers | Glass white tier 5 layers or white tier 6 layers or White wooden tier 6 layers |
| Pax | 80 | 150 | 300 | 500 |
| Price | IDR 3.000.000 | IDR 4.950.000 | IDR 8.250.000 | IDR 12.500.000 |
| | Enquire This Package | Enquire This Package | Enquire This Package | Enquire This Package |
Please click here to download the pdf version of our wedding package
Terms and conditions:
1.To book the package, you have to pay upfront deposit of IDR 500.000, at least 2 months before the Wedding date. Deposit is not refundable or transferable.
2.Bookings can be use up to 6 months from the date of purchasing.
3.Full payment has to be done at least 7 days before your wedding date.
4.Package is inclusive of settings and delivery for Jakarta area only. For Bodetabek area there will be additional settings & delivery charges.
5.For Elegant and Glamorous Wedding package are inclusive of our assistant in the venue during the wedding.
6.Table and tablecloth are not include in the package, however if you need one please don't hesitate to inform us.
7.Customer have to pay Building charge and all tax if there's any.